If you celebrated Mother's Day, how was your weekend? Mine was wonderful!Saturday evening, the my three stepchildren made me a special dinner. They set a beautiful table, brought me bright orange tulips, gave me two boxes of my favorite sugar-free candies and a dry erase board for my office, and even cleaned up afterwards. I had nothing to do but enjoy myself and relax. My idea of a fantastic Mother's Day!
They also each gave me heart-warming cards which I am keeping on our mantle for awhile so I can read and re-read them whenever I feel like it.
I am abundantly grateful to have three thoughtful, respectful, kind, warm and funny children in my life. My stepkids never fail to let me know how much they love and appreciate me…and the feelings are mutual.
On Mother's Day, it was just the two of us as the kids were spending the day with their mother. My husband wanted to take me out to a winery. I saw an ideal opportunity to wear my new Gap Printed Drapey Maxi Dress in blue leopard print. With the weather in the low 80's, it was the perfect day for it.
Usually I shy away from wearing lots of print at once because I am so very tall (6'2″). I fear I will look like a walking set of drapes wearing prints on both top and bottom. But this dress doesn't seem to give that overly busy effect and I am not sure why. Any guesses?
With my dress, I wore these Michael Kors sandals. I find myself wearing them almost daily. They were such a great find at T.J. Maxx.
With such so much print, I kept the accessories to a minimum. I only wore a watch, a pair of delicate hoops and my Mulberry Bayswater satchel.
The dress was meant to be worn with a drapey neckline.
I will wear it like this one of these days, but I for my day out and about with my husband, I wanted a look a little more sassy and sexy so I pulled the neckline off my shoulders.
We went to one of my favorite wineries in the valley where I live, Imagery Winery. We bought a bottle of White Burgundy, a couple mineral waters, ordered a cheese plate and watched families play bocce ball, picnic and and enjoy the day – lovely and relaxing.
On our way home, we pulled over onto the side of the road to take some photos of a vineyard that happens to still have lots of California Poppies, our state flower, sprinkled amongst the grapevines.
It looked like a good place for an outfit shot!
How do you feel about wearing lots of print at once?
Remember that How I Wear My: Floral posts on June 4th. Please send in a photo of you wearing something floral to me or Jill of Everything Just So by June 3rd to be featured!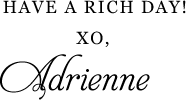 Other posts you may enjoy...