I caved in to the graphic tee trend and spent $14 on a Let it Be tee from Old Navy. Let it Be was one of my favorite songs as a child and you know, it has never gotten tiresome all these decades later.
At first I thought I was too old to wear such a shirt. But then I decided that the mere fact that I was alive in 1970 when the iconic song Let it Be was released gave me permission to wear this tee no matter what my age…and also, I don't care if I am too old or not. I am tired of silly fashion rules that apply to women over 40. But that's a post for another day.
I wore my new tee with my second friperie find from Paris, this simple floral skirt I bought for 5 euros and a pair of Lucky Brand sandals.
I wore my outfit to Landmark Winery for a picnic with my husband and our two Yorkies, Daisy and Coco. Landmark is a lovely and relaxing place. With great wine, a bocce court, soothing fountains, a pond, lots of colorful flowers and horse-drawn wagon rides, what's not to love?
My husband packed up a healthy low-carb lunch for us to accompany the bottle of chilled Overlook Chardonnay we bought in the tasting room once we arrived.
Dogs are allowed at Landmark which makes me like it even more. I love to watch Daisy and Coco run free…
and roll around in the grass.
This will likely be the only graphic tee I buy. I don't think it's a trend I'll get in to much but I like this particular tee mostly because it says something I like and the colors are neutral.
What about you…
Are you wearing graphic tees this season?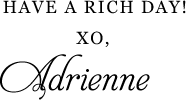 Other posts you may enjoy...