My husband and I both love to travel. We rarely if ever spend our birthdays at home and instead plan birthday vacations, sometimes to another country and sometimes just a short car ride away. This year, we chose to go to Napa Valley, a quick 20 minute ride over the hill from where we live in Sonoma Valley.We stayed four nights in our spectacular neighboring county, experiencing all that it has to offer including unforgettable views, fantastic food and glorious wine. Oh, and fantastic food. Did I already mention that?
Our friends Ed and Shana, the couple we went with to Italy last year, came along for two of the days we were in Napa which made this getaway even more fun!
Bill and I left for our birthday vacation with Daisy and Coco, our two Yorkies, in the early afternoon on Friday. We were too early to check into our hotel room so we stopped off at Rutherford Grill to have a drink on the patio with the girls. Thankfully, the outdoor dining area is dog friendly.
.
After we quenched our thirst, we drove the short distance down the road to Harvest Inn, where we have stayed before. We checked into our spacious room complete with a gorgeous vineyard view.
Later in the afternoon our friends, who also stayed at Harvest Inn, arrived and got settled in their room next door. We enjoyed the terrace off our room with them before leaving to have dinner at Press, an excellent place for fine dining with a lovely, comfortable atmosphere.
I have to say, I ate myself silly. We were there for nearly three hours and I'm pretty sure I was putting food in my mouth every minute. Just when I thought I couldn't eat another bite, we ordered a coconut creme tart and Scharffen Berger chocolate soufflé.
The next day it was Bill's birthday.  We decided to go to downtown St. Helena and walk around and shop a bit. St. Helena has lots of offer the shopper from fine art to exquisite chocolates, hand-crafted olive oils to French perfumes, and luxury pet items to the latest styles from Christian Louboutin. I am proud to say I bought nothing but some wine…you can't return home from Napa Valley without some wine!
Before too long, we were hungry again. We took advice from a local we met at a wine shop and had brunch at French Blue. It just might be my favorite new restaurant. I love the decor and the food is outstanding.
I can't adequately describe just how incredibly tasty that cinnamon bun was. I know it was for my husband on his special day but I just couldn't stop myself from eating most of it. We should have ordered two…or five.
 But wait, there's more!
I'll be back soon with the rest of our Napa Valley Birthday Vacation.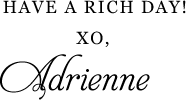 Other posts you may enjoy...