Happy Monday!
If you celebrated Independence Day, I hope you had a great time and a safe holiday weekend.
We made few plans outside of going to our local July 4th parade and decided to just see how the day unfolded once the morning parade ended.
I donned the one and only patriotic thing in my wardrobe, this cute old star pin, and headed down to the festivities.
I just love living in a tiny town.
You've got to love a parade that includes dressed-up goats!
Once the parade ended, we went home. With nothing planned, we soon became restless hanging around the house and decided to go watch the fireworks show in Sonoma. We have lived in the Sonoma Valley for 13 years and this was our first time seeing the show. It was a fantastic display!
It was one of our more memorable Fourth of Julys. How did you celebrate? Did you see any fireworks?
Over the weekend, we attended a couples baby shower for some friends of ours. It was warm out so I opted for shorts…seems I live in shorts these days.
I wanted to dress them up so I went for a more tailored shorts outfit than what I normally wear.
I chose a button down shirt that I thrifted for $4 and a leopard J. Crew belt (no longer in stock)
with black trouser shorts from Banana Republic and a pair of Stuart Weitzman croc embossed loafers that are close to 20 years old, still current and still in remarkably great shape.
Don't you love the simplicity and classic feel of black and white? Throwing a little leopard print just makes it a bit more interesting.
I was in a celebratory mood this weekend, not only for my friends' growing family but because of this hit the shelves on Saturday:
I'm extra visible for Visible Monday this week. I"m the August issue of Redbook!



Redbook, if you're not already familiar with it, is a well-known women's magazine that has been around for 110 years. My mother has been reading Redbook for as long as I can remember. We always had it in the house and I read her issues as often as she did.
It's full of great articles and interviews, modern and wearable fashions, terrific recipes and they regularly feature real women – like me – in their style sections.
They featured this look that you might recall this pink floral Lily Pulitzer shorts outfit from a couple of months back.
Do you see who is next to me looking darling in her green shorts? It's my gorgeous friend and fellow blogger, Amy from Denim and Dots!
Thanks for letting me gush about this. When I was a teenager, I wanted more than anything to be a model. I used to dream about being in a well-known magazine and now it's finally happened, thirty years later.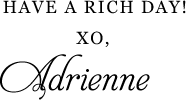 Other posts you may enjoy...