This is a follow up post to "Southern California Road Trip".
After our lovely and unforgettable evening with Tamera and her husband at their gorgeous home, we headed back to our hotel in San Clemente.
The next morning, we headed out to walk around town and check out the area near the San Clemente pier.
It was Daisy's 9th birthday, after all!
We bought her a birthday dog cookie that I later broke.
I am pretty sure she didn't care about that!
We were in San Clemente to visit a close college friend of mine who grew up there, and her family. She and I used to spend time with her family in San Clemente every now and then on long weekends during the school year and even after graduating.
Bill and I met my friend, her sister and their mother for dinner one evening. It was great fun to catch up and though we haven't seen each other in several years, we picked up right where we left off.
My friend is on the far right, her sister is to my right
and their beautiful mother on my left.
The sunset from the deck of the restaurant wasn't bad either!
The next morning, the last day of vacation, we drove half way home and stopped at Harris Ranch off Interstate 5 for the night. We swam in the pool, enjoyed a steak dinner, and had a great night's sleep before finally heading home the following morning.
My husband, the fish!
What a terrific trip! Meeting new friends, bonding with existing friends and reigniting decades-old friendships. I couldn't have dreamt of a better road trip….
…except I could've packed a little smarter.
In my packing post, I laid out several outfits I'd planned on wearing during the week long trip. While I think it helped me in terms of making sure I had actual outfits to wear, it did not help me pack light.  I crave choice when I travel which is why I consistently overpack.
Here are some packing lessons I learned on this trip:
1) Spend more time coordinating outfits with fewer pieces. Work with a smaller selection of clothes and rely more on accessories and basics like tee shirts to create multiple outfits.
2) Leave anything on the tight side at home. While my J. Crew Matchstick jeans fit fine before I left, they were too snug by the time I reached LA. Sitting for too long, eating restaurant food and consuming more food and drinks than I normally do always add a bit of weight.
3) Similar to #2, focus on comfort. Is that dress sort of fussy? Do those heels bother your lower back? Are those earrings heavy? Leave them all at home and wear them when you know they won't bug you as much…or get rid of them all together.
4) Dress to fly under the radar. Maybe I am alone in this but when I travel, I don't like to stand out too much. I would rather observe than be observed, blend in. So items like my Panama hat, which makes me feel more visible than I usually do, isn't something I want to wear on vacation unless I am going somewhere tropical.
5) Build the contents of your suitcase around the things you really love and leave the lesser loved pieces at home. If I don't wear in my everyday life, why would I wear it on vacation?
For some of you, this is basic Packing 101. But if you're like me, even though you know these rules, you still don't get it right when it comes to actually packing for a trip. The desire to have choice overrides my desire to pack light. But I am working on changing that!
Here are the things that really worked for me on this trip. They are all items I love, that don't run tight, don't make me stand out too much, and are very comfortable.
Gap leopard maxi dress, black 3/4 sleeve single-button blazer, denim jacket, Gap white oxford.
Also smart choices were my Banana Republic black trouser shorts, olive green broken-in khakis from Gap, sexy distressed boyfriend jeans from Gap and red skinnies, also from Gap.
I grabbed these things at the last minute and I am so glad I did. I wore them all frequently.
Gap denim shorts, Nine West denim button-down shirt, Gap off-white jacket.
The accessories that I wore were few. All I needed were my Michael Kors sandals, Mulberry bag, Banana Republic ballets and a black leather tote from COS.  I also wore two belts on the trip, one black and one cognac.
Here's what I should have left behind. These items are either too loud, tight, uncomfortable or not worn often when I am home. This busy, loud silk blouse, neon shorts, Stones tank, and a sometimes fussy black high low dress will stay home next time.
As will these accessories – heels, Panama hat, black strappy sandals and a small cross body bag – which never left my suitcase.
What packing lessons have you learned from past trips?
Do you like to stand out or blend while on vacation?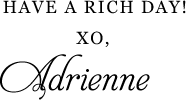 Other posts you may enjoy...