Saturday, my husband and I had the pleasure and privilege of attending the wedding of some friends of ours. The ceremony and reception took place at a private vineyard ranch owned by the bride's family in the hills above Kenwood.I found this A.B.S. (Allen Schwartz) dress at Goodwill for $6.99 a couple of weeks ago and have been itching to wear it somewhere special. It was a wine country wedding look that worked for me!
A wine country wedding was the perfect occasion. It's navy blue, an appropriate color for a fall wedding, and it shows just enough skin to be fun and flirty but not too much to look summery. I love the key-hole detail at the neckline and the short gathered sleeves. And the length of the dress is ideal for me.
I think this is called a skater dress, a new trend that I've been seeing a lot of online lately. Skater dresses have fuller skirts with a fitted bodice. I think it's a cut that would flatter many different figures. I know it works for mine!
I pinned my hair to one side with a rhinestone embellished bobby pin and wore simple diamond studs.
I had a shellac manicure earlier in the week. After a summer of wearing nude polishes on my nails – or no polish at all – I was ready for something darker and fall-like. I chose gray for something new and I love it. I might be the color I wear all season long.
I've also been chomping at the bit to take my new d'orsay pumps from Sole Society out of the box. I am crazy about the warm gray color and sexy ankle strap.
But finding a bag to go with my dress and my shoes was not easy. Black wouldn't work and I wanted to keep my look neutral so none of my colorful clutches appealed to me either.
The clay-colored tote I bought in Paris last March came with a quilted clutch. It wasn't the best looking clutch to carry with my dress and shoes but it was acceptable. And it ended up sitting on a table most of the night anyway.
Once we arrived at the event taking place at one of the homes on the property, we were directed to the backyard. What a sight to see when we turned the corner! Can you imagine waking up to this view every morning? Just breathtaking.
We took our seats and waited for the ceremony to begin. The color scheme was orange, deep purple and ecru. The bridesmaids wore gorgeous plum colored draped high-low dresses and the groom and his groomsmen wore tan suits with vests and orange ties.
The vows were exchanged under an giant oak tree from which hung these darling floral arrangements in glass jars.
After the ceremony, it was time to have a glass of champagne and find our table. We were welcomed with a beautiful table setting complete with a gorgeous floral arrangement.
I am so glad I remembered to ask a friend to take a photo of me and Bill.
Dinner was served family style. We had delicious food and the caterers went over and above with their service. Let's just say my wine glass was never empty!
Even after the meal was finished and the plates were cleared, the tables still looked lovely.
After dinner, we took a walk around the immediate property and into the nearby vineyard. I think this time of year is the best time of year in the wine country.
If you ever plan a trip to Northern California, I suggest choosing September and October to come. The grapes are big and colorful and sweet tasting and the smell of vineyard harvest season is in the air.
It cools off considerably once the sun goes down in the wine country. I brought along my new navy and off-white houndstooth scarf and I am so glad I did. Between the wrap, the wine, my husband and lots of dancing, I stayed warm throughout the evening.
It was a magical and memorable evening for us and certainly for the bride and groom and their families.
At the end of the night, a pristine and regal-looking white horse was led up to the front of the house. The groom got onto the saddle first, followed by the bride, who draped the long ivory train of her wedding gown around the back of the horse. She held onto her new husband as they said their goodbyes while we all stood and watched them, mouths agape, ride away into the night.
Yes, that really did happen and yes, I – the woman who takes photos of everything all the time –  left my camera on the table inside my clutch.
Have you attended or do you plan to attend any weddings this fall?
Do you like skater dresses? I think it's my new favorite dress style!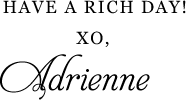 P.S. Don't forget about How I Wear My: Animal Print on October 2nd.
Please have your photo to me or Jill by end of the day on October 1st to be featured.
Be sure to include a line or two about your look!
Please send submissions to: howiwearmy@yahoo.com
Other posts you may enjoy...