It's still warm, dry and sunny here in the wine country and only the first week of November but as far as my husband and I are concerned, the holiday season has begun. It's my husband's favorite time of year so we start early to squeeze as much jolliness out of the holidays as possible.
Like many families, we have a few holiday traditions we enjoy year after year. The first holiday tradition of the season involves the careful and meticulous selection of our Christmas tree on opening day of our favorite tree farm.
Up in the hills above Glen Ellen, Moon Mountain Christmas Tree Farm has been our favorite place to pick out our tree for many years. The fresh piney air is intoxicating and so are the views.
We don't bring the tree home on opening day, we just pick out and pay for it, then cut it down the day after Thanksgiving, which is another one of our family traditions.
Last year, I wore black shorts to pick out our tree. Not exactly jolly. This year, I decided to try getting into the holiday mood for our tree shopping but it wasn't easy on a sunny 75 degree day.  A heavy coat or sweater, wool scarf and winter hat wouldn't be very fun to wear while traipsing around the farm.
Thankfully, I received this little red box from BERRICLE the day before. It contained just the thing I wanted to feel festive!
BERRICLE asked me to select an item from their vast selection.  I have never been one to have many holiday-themed clothes or accessories. And when I do wear them, I like something versatile ands simple that I can wear throughout the season.
This Sterling Silver Cubic Zirconia Snowflake Pendant Necklace was just the sort of thing I like to wear during the holidays. It's sparkly and very detailed and I love the shape.
Since it's so early in the holiday season, I skipped the reds and greens of Christmas and chose a plaid Equipment blouse instead. I wore it with skinny jeans and gray flat booties.
I also like the generous size of the pendant and the short chain. It will be great to wear with a crew neck sweater, too.
After about an hour of walking around the large farm inspecting dozens of trees, we finally found our winner, a Noble Fir that is going to look festively fantastic in our living room in a few weeks.
If you get a tree during the holidays, when do you pick out yours?
And do you wear festive jewelry or clothing during the holiday season?
Be sure to check out BERRICLE for all sorts of gorgeous jewelry from eye-catching rings to elegant bracelets and a wide array of earrings, all at reasonable prices.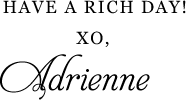 Disclosure: I was given the Sterling Silver Cubic Zirconia Snowflake Pendant Necklace from BERRICLE to review and keep. All of my opinions about BERRICLE and their products are my own. 
Other posts you may enjoy...