It's been quite a while since Tori and I have put together a
One Trend, Two Generations
post. We had the perfect opportunity to showcase how we each of us likes to wear activewear when
Lorna Jane
contacted me to review their line of workout clothes for both fitness and fashion.
Lorna Jane, an award-winning Australian brand, now has a US website and has opened twenty stores in California.
"Move, Nourish, Believe"
is their mantra.  Founder Lorna Jane Clarkson is committed to these three principles in order to inspire others to live an active life and to live the best life possible. I am on board with that!
Tori and I both wear activewear regularly, at least a few days a week. She wears it when she goes running, to her volleyball class at college, to yoga and on hikes. Most of the time she wears vibrant, fun colors and often chooses tights or shorts rather than yoga pants.
Here, Tori is wearing a cotton Lorna Jane v-neck tee in a bright turquoise color that says "Love Life" which, if you know Tori, she certainly does. She's also wearing fun rubber braided neon pink bracelet.
And she's got on the Lorna Jane "Kelly 7/8 Stability Tight". They are shrink and fade resistant, fast drying and they are very breathable. Everything you'd want in exercise wear.
I mostly wear my activewear to go on walks and jogs and to run errands. I'm always on the lookout for lightweight jackets that will keep me warm on these cold autumn mornings but aren't too bulky. This Saraya Excel Zip Through is just the thing. I love the details like the pleated shoulders, the thumb holes, the slim fit and that it's UV protective! Like Tori's tights, this jacket is also fade and shrink resistant.
And the color is just gorgeous. It's my new favorite workout jacket. It's very comfortable, too!
Tori and I had fun test-driving our new Lorna Jane activewear while trying to keep our balance on this obstacle course.
For warmer days, I chose a cropped relaxed-fit top to wear over a tank and/or a sports bra.
The Locomotion Excel Longsleeved Top is lightweight, breathable and it's something I can wear with jeans as well as workout tights. And the fun pink color just makes me happy.
Lorna Jane products are fashion forward, high-quality and comfortable and I love their philosophies on life, very similar to my own. I will definitely continue to shop Lorna Jane for future activewear purchases.
As a helpful side note, if you're planning on ordering from Lorna Jane, be sure to review the size chart. I found the sizes to run on the small end.
Are you familiar with Lorna Jane?
Where do you wear your activewear?
Disclosure: I received the Saraya Jacket, Kelly Tights, Locomotion Top, bracelet and Lorna Jane tee shirt free from Lorna Jane in exchange for writing a review on my blog. All opinions are my own, however.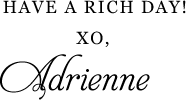 Other posts you may enjoy...